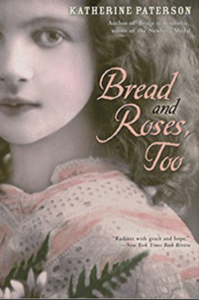 September 26 @ 6:30 pm
Katherine Paterson's historical fiction novel  tell's the story of the 1912 "Bread and Roses" strike in the Lawrence, Massachusetts textile mills through the eyes of an Italian-American girl and runaway boy.
Discussion topics may include the American immigrant experience, labor history, and local Vermont history connected to this historic event.
Stop by the library for a copy and join this discussion!