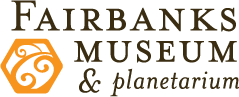 Fairbanks Museum is offering virtual STEM classes for kids! 
Weekly Online FREE Class Schedule (March 23 to April 3, 2020)
All of our classes are FREE and will be approximately one hour in length aside from those which are already noted as being shorter for younger ages. We'll be updating our schedule each week, so please check back for details on how to join us. One hour classes may include activities and/or materials which students can download to work with on their own during the hour.
To find a full description of each class by its title, please visit our class pages.