Building community through a shared love for reading.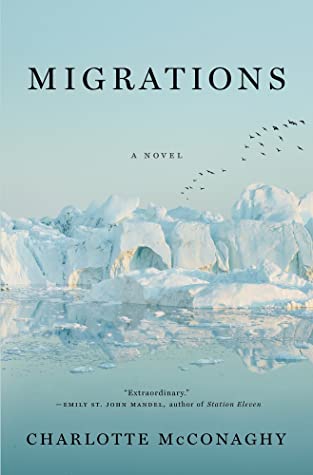 Books are in! Join our book club, BPL Reads!
We will be reading Migrations by Charlotte McConaghy.
After publishing eight books in her native Australia, Charlotte McConaghy makes her U.S. debut with the deeply affecting story of Franny Stone, a young woman always on the run, with no real sense of home. Migrations is set in an imminent future in which nearly all of Earth's animals are extinct. As Franny joins a fishing vessel to follow the last migration of Arctic terns, we begin to learn more about the loss and pain that have brought Franny to this place in her life.
A wrenching adventure tale, Migrations reveals the brokenness at the heart of a so-called "wild" woman. We reached out to McConaghy to discuss her novel and how to find hope amid humanity's destructive impact on the earth. Call or email the library to request a copy of the book and to register for the Zoom gathering, September 15th.