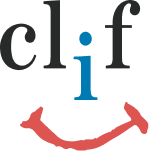 BPL encourages kids to join CLiF's virtual storytelling series Zoom! You need to register in advance so please visit this page on the CLiF website: https://clifonline.org/clifs-summer-storytelling-series/
CLiF has created an overview for each presentation that includes links to virtual ways to enjoy the author's work, related literacy activities from CLiF's resource library, and questions to guide students in preparing to "meet" the author.
Here's the upcoming schedule:
Wednesday, July 15, 1pm – Meet author Eric Pinder
Wednesday, July 22, 1pm – Meet author/photographer/adventurer Jan Reynolds
Wednesday, July 29, 1pm – Meet storyteller Marv Klassen-Landis
Wednesday, August 5, 1pm – Meet author/illustrator/humorist Marty Kelley
Wednesday, August 12, 1pm – Meet non-fiction author Sandra Neil Wallace
We appreciate this cross-section of our amazing CLiF presenters – storyteller, nonfiction, author/illustrator, poet – living, working, and finding inspiration in their Vermont and New Hampshire homes.
If you aren't able to catch this presentation live it will be posted to the CLiF website as well. Thanks!